NoHo Printing & Graphics Best Quality Products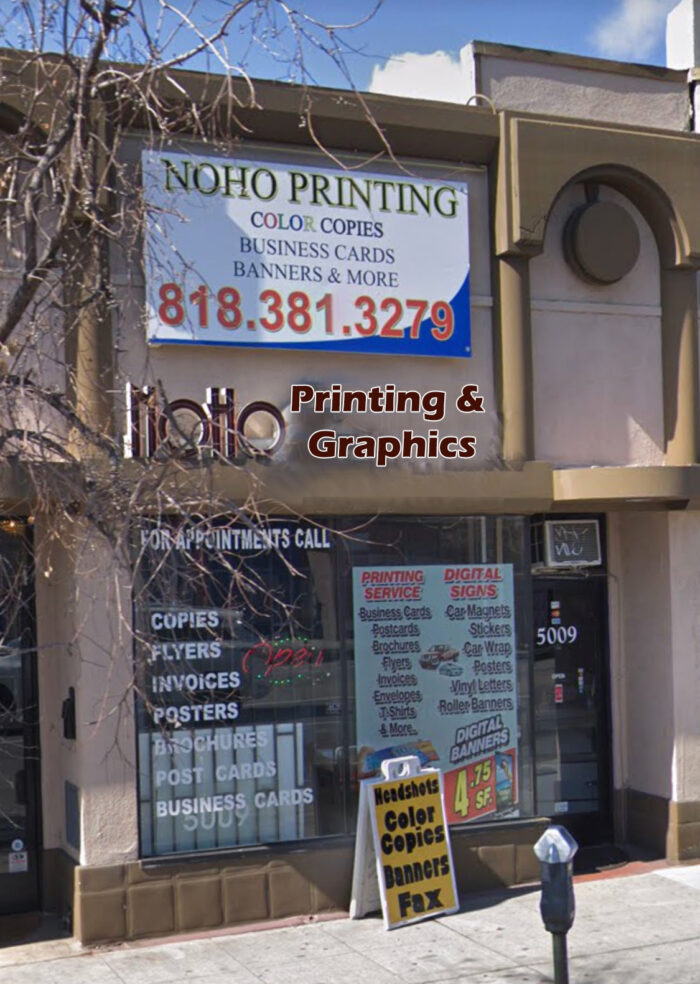 NoHo Printing & Graphics Best Quality Products
NoHo Printing & Graphics is one of the best leading printings & graphics companies having 25 years of great experience. We always try our best to provide you with innovative and beautiful designs to meet your requirements and expectations. We also provide printing and graphics solutions from concept to completion and hope that you will find a solution to your needs when you browse our website.
NoHo works beautifully with a wide range of clients whether they are big or small. We know how to take an idea from a previous expectation and turn it into creative work that can give you a stunning look. We help our customers to grow and succeed and this is the reason why they have been connected with us for many years.
We specialize in painting brochures and folding, business cards, door hangers, full and half pages of flyers, and much more. NoHo offers you tons of ideas to help your business stand out and improve its reputation, and we can implement them in style as well. We always focus on providing solutions to our esteemed clients and accordingly suggest products to suit their applications and requirements.
We have diversified experience and sound knowledge of serving customers to their satisfaction, which has been one of the major business strengths of our company by transcending innovative management ideas.
Get Best Offers On Customized Designs!